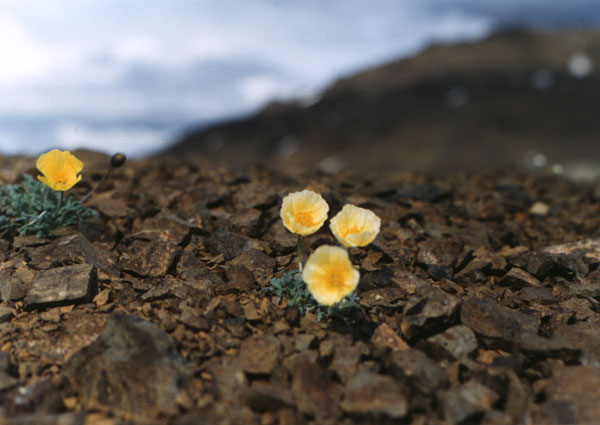 Hi
dear followers and readers!
I am back after a big, quite some unintentionally long break. A lot happened, a lot is happening, that I will share with you all in the coming days, InshaAllah! Let's start with today's tale, it was the reason that charged me up to greet you all again and share it here, something which I had been longing for. Today's moral is to look for the lil buds that sprout amid the rocks!
But before I start, I want to say that I've missed you all a lot and its great to be back! :)
Thank you so much to all my avid readers, esp Nuni, Maria and Salman for always asking from time to time and motivating me :)
The past few months had been very hectic at workplace, it left me tired and over stressed. Today was no different I was feeling very blue. We left late, as per the ritual and on the way back I was thinking how fast the week has flown and how much I have to achieve yet. The strands of thought lead me astray and I lost track being bitter.
I was gazing listlessly outside the window when I saw a cripple sitting in the middle with two guys on a motor bike and carrying crutches in his right hand. The sight stirred me. Here I was sitting comfortably and warm, blessed with health and youth and there was he, uncomfortable and broken. I was ashamed and the guilt had not left me when I received a call from my dad's cell. I picked it up uncertainly, as it had been long since Baba called me. He had been very ill the past few weeks and very weak. I was so heartened to hear the tone of his voice for it sounded fresh! Alhamdulillah!
As we travelled further and I was the only one left in van I missed the company I seek the most. I was in thoughts when the coughing of our van driver revived me to the present. The driver waits for us downstairs in the cold daily while we sit late hours in office. At this I felt the guilt again, along with my colleagues I am also responsible and accountable for all those who serve me.
The feelings for the ordeal of our fellow beings' made me sad and grateful at the same time. A few moments ago I had been so ungrateful. I thanked Almighty from my heart for showing me His signs. This has always been His way with me, to let the beads of His wisdom fall my way one by one. I am not capable enough to comprehend His wisdom and blessings but I always realize the error in my ways by picking them.
When I entered the doorway, a surprise awaited me. Amma, my mommy, was cooking my especial favorite!! :) As the wafting aroma left a smile on my lips I thanked Allah almighty for all His blessing. And oh I also felt a pang somewhere in my stomach urging me to fresh up and be seated at the table soon! But that's of not much importance now as I am properly fed!
I reflected upon my journey, it hasn't only been a journey I covered in distance, from office to home. It has been a journey of thoughts, a changed state of mind and soul that left me contemplating. And then something, rather an expecting sms, brought a smile and satisfaction to me, oh yes because it inspired me to share it with you.
When we have the chance to count all our blessings and be grateful, why is that we chose to be the ungrateful lot. Why we chose to displease our Lord, when we have the choice to please Him. And yet we complain, and complain.
The choice is simple. The choice is in your hands. Be grateful and please Allah, please Allah and gain more of His favors! Subhan Allah! Be ungrateful and the rest you can figure out!
So all my dear friends, it's a simple matter of changing our minds, feel pleasure in what Allah has blessed you with, and you will be happy and live your life to the fullest. Believe me you will find happiness and gratitude, inner peace and satisfaction, something which is one of the most prized blessings that are sought after.
Take good care of yourselves and care for others, it's the best gift you can give to anyone, and in return win their hearts!
Catch you soon with lots and lots more!!